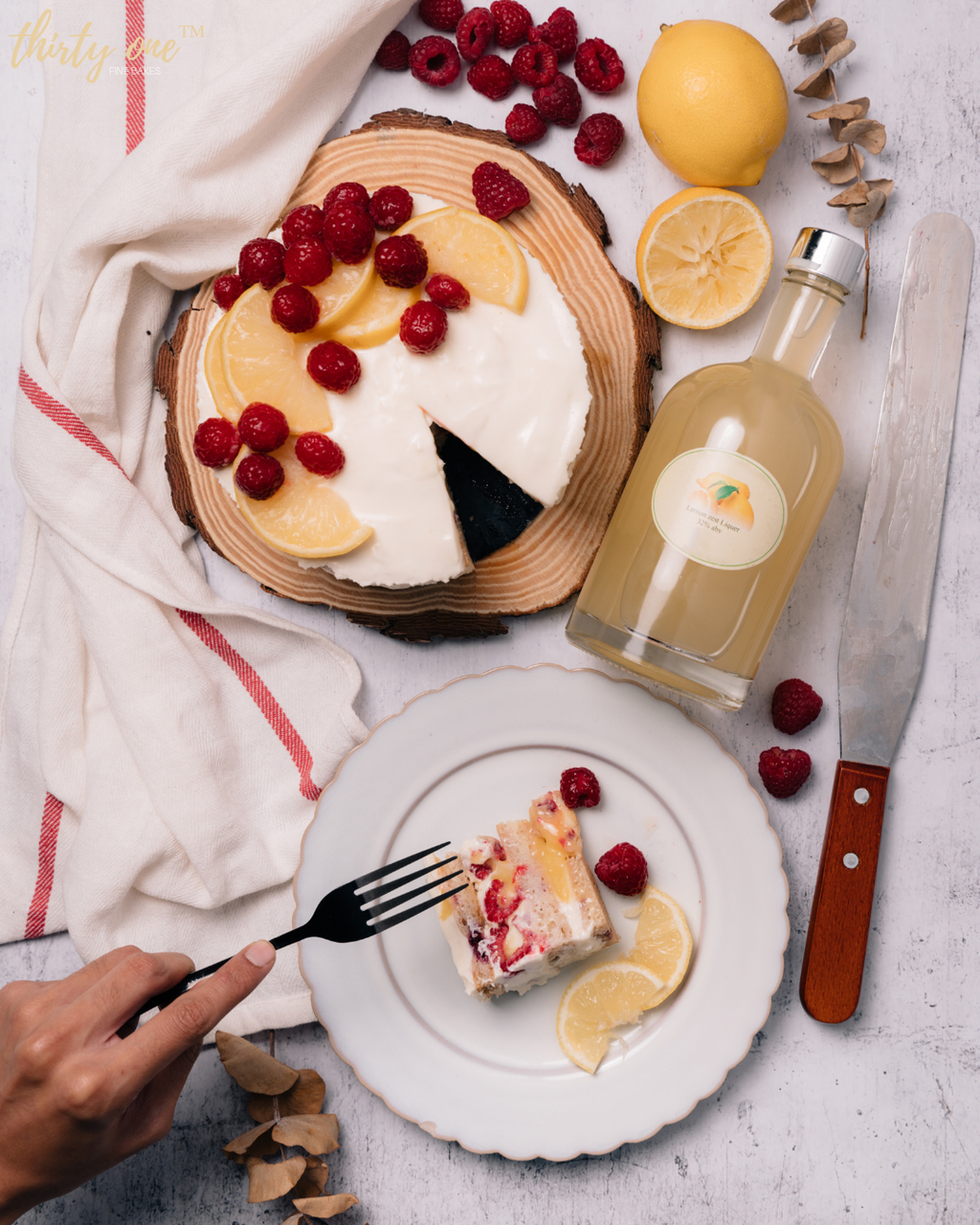 Raspberry Limoncello Cake (contains alcohol)
Vanilla bean raspberry limoncello cake, fresh raspberry filling, limoncello curd, and limoncello frosting. Available in 6".
Liquor is added into our cakes to lift and complement their flavours. Add an extra shot of liquor for your cake if you like a bit more of a kick! Each shot comes in a pipette which will be attached to the top of your cake for you to squeeze into the cake.
Storage tip: This cake is best consumed on the day of delivery/pickup. Its quality will start diminishing after 24 hours. If you will be storing it in the fridge, please keep it in an airtight container in the coldest setting of the fridge, and bring it to room temperature about 30 minutes before serving.