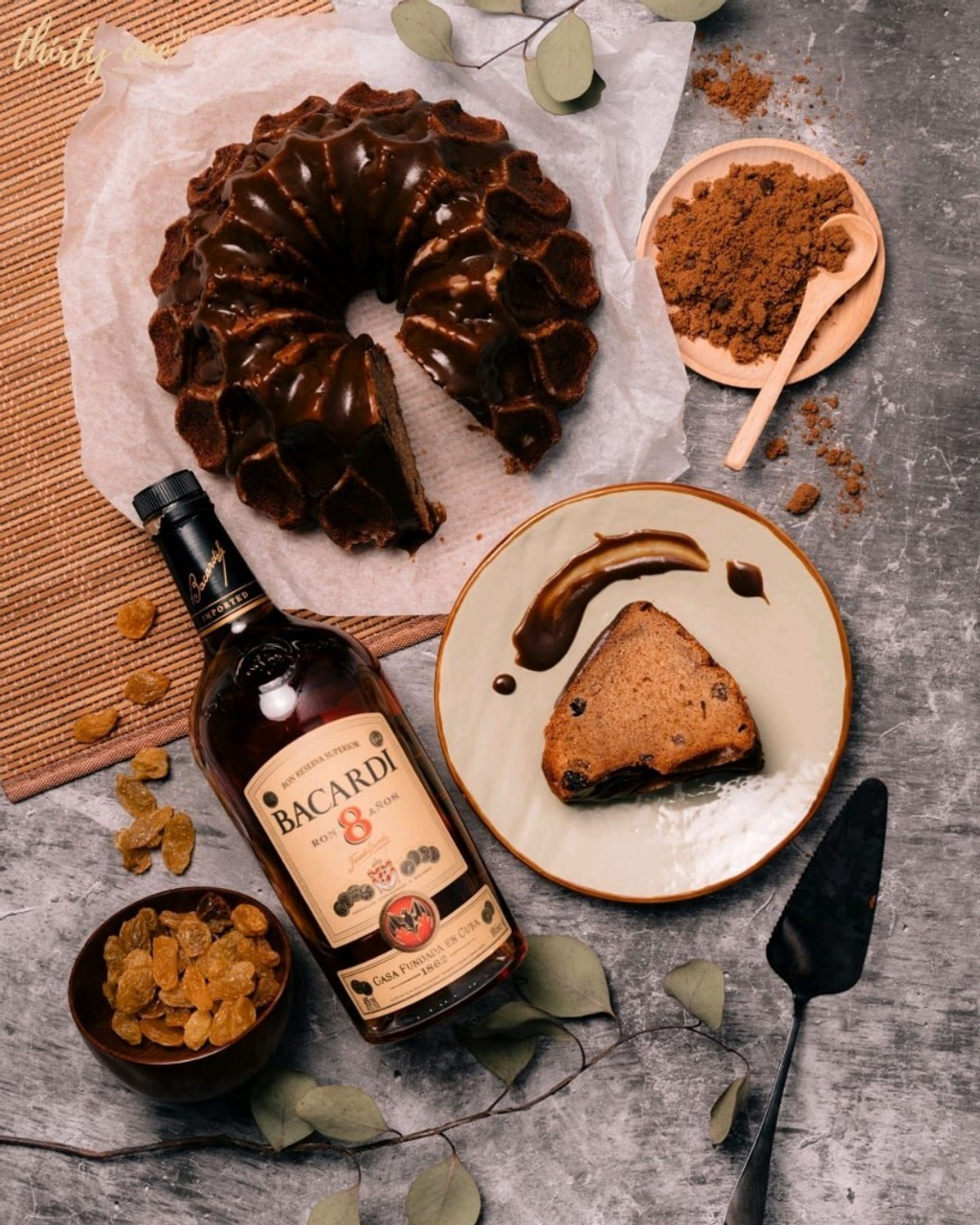 Rum Raisin Crown Bundt (contains alcohol)
Dense cake packed with rum-soaked raisins and glazed with buttery rum caramel. Comes in a 9" bundt size.
Add an extra shot of liquor for your cake if you like a bit more of a kick! Each shot comes in a pipette which will be attached to the top of your cake for you to squeeze into the cake. Visit the "Cake Accessories" section of this website to add this to your cart.