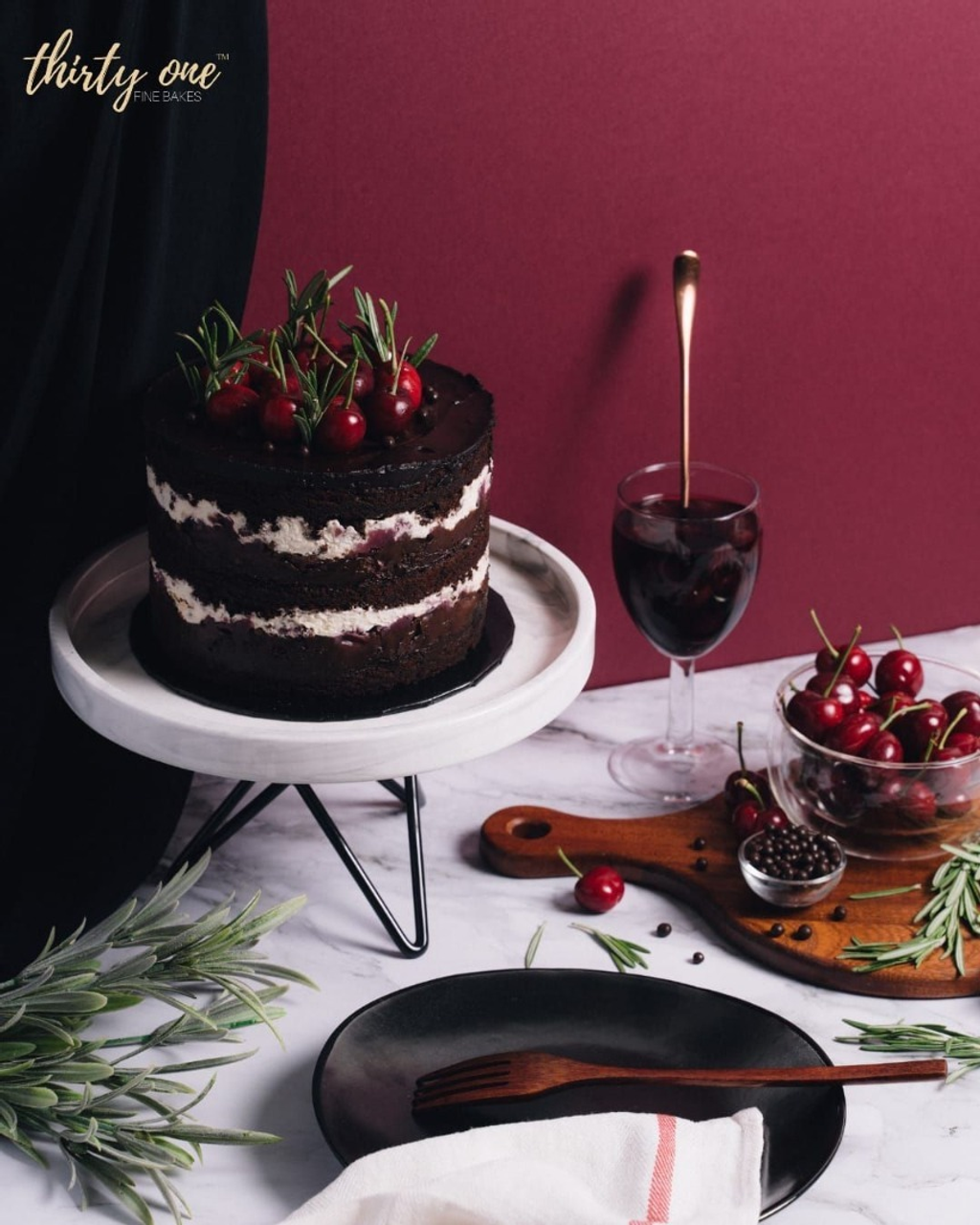 Not-So-Traditional Black Forest Cake (seasonal) (contains alcohol)
A 6-inch sized cake with layers of kirsch-infused sweet and sour Morello cherries, crème chantilly, Valrhona Manjari (64%) Chocolate crème pâtissière, crunchy Valrhona pearls, sandwiched between kirsch-soaked Valrhona Manjari chocolate sponges. Decoration options include fresh cherries (for an additional fee of RM20 & subject to availability) or our handmade cherry-infused marshmallows for no extra fee.
Storage tip: This cake is best consumed on the day of delivery/pickup and best served cold. Its quality will start diminishing after 24 hours. If you will be storing it in the fridge, please keep it in an airtight container in the coldest setting of the fridge.